UPDATE: Thanks to photographer David Levin for sharing a couple of more photos of Adrian at the event,including one of him with The Doors' Robbie Kreiger and Brett Scallions of Fuel. Also,we replaced the tagged versions of Adrian at the tourney that we posted the other day with untagged versions.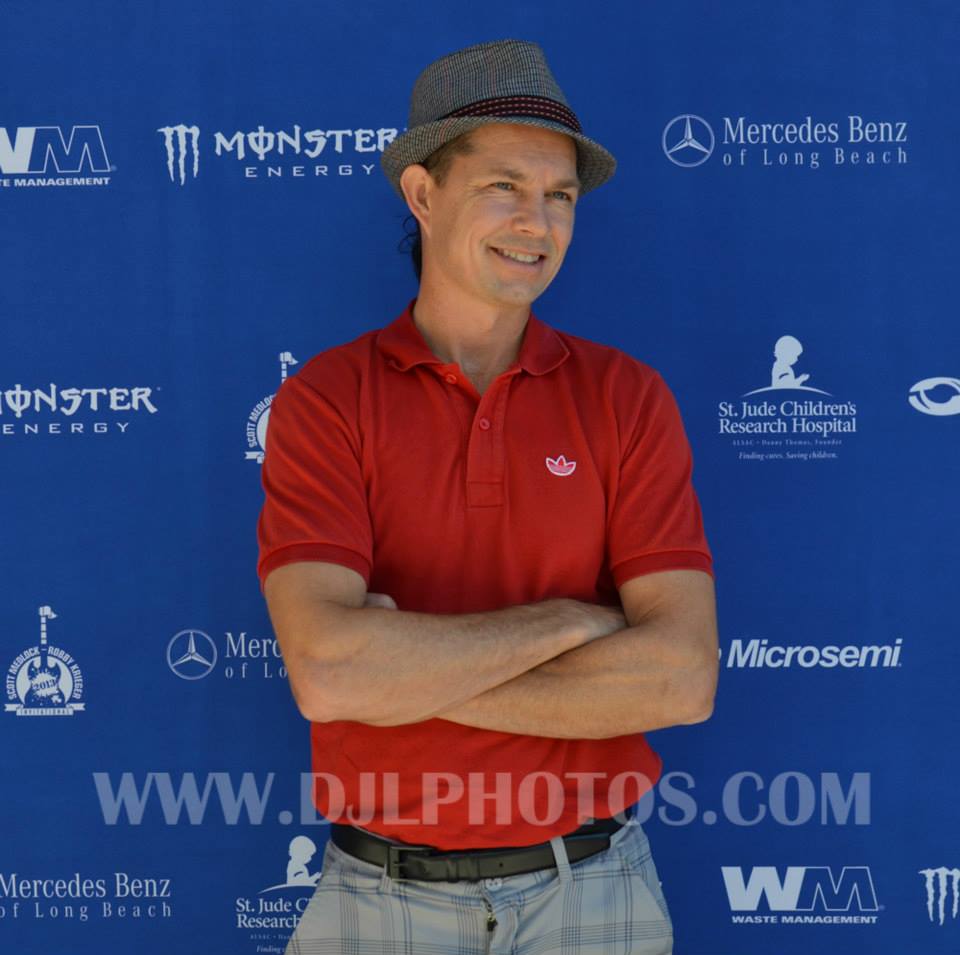 Check out a couple of photos of Adrian taking part in the Scott Medlock and Robby Krieger Celebrity Golf Invitational today at Moorpark Country Club in Moorpark, CA. The event benefits the St. Jude Children's Research Hospital. We hope Adrian is having a wonderful time!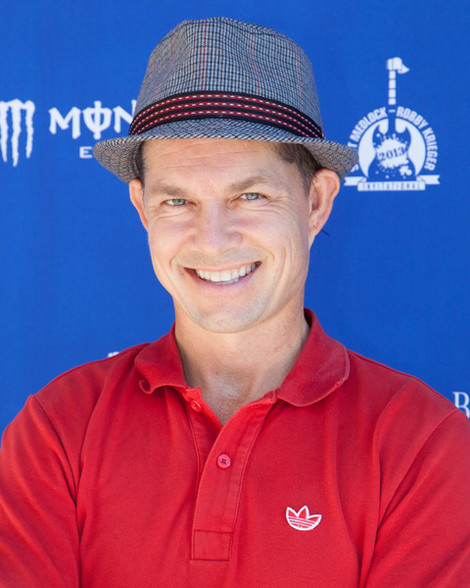 Thanks to Danny Del Toro for sharing his photos of meeting Adrian yesterday at the event.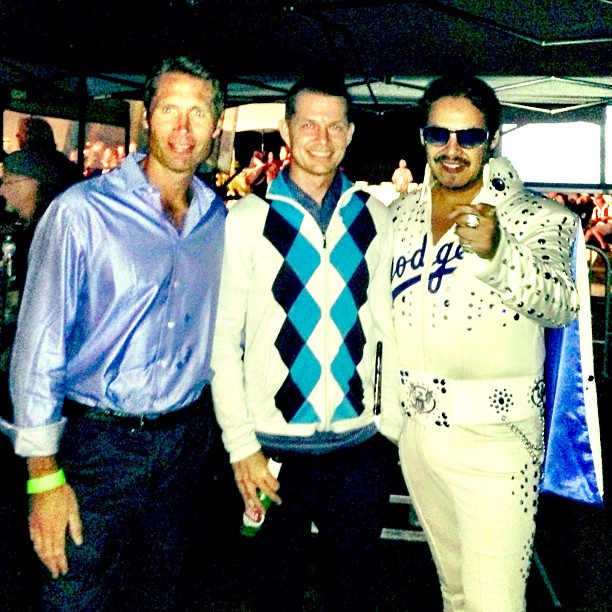 @EITnd @AdrianYoungND My pleasure!! Very cool guy! Amazing on drums as always! pic.twitter.com/TNg9FuYg8M

— Danny Del Toro (@DodgerElvis) September 18, 2013
Thanks as well to Instagram's pinkoddie for sharing her photo.