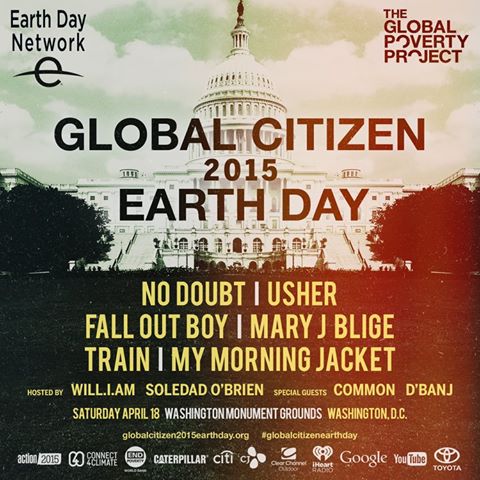 No Doubt is taking part of this year's star studded Global Citizen Earth Day, on April 18! This is a free event at the Washington Monument Grounds in Washington DC. Usher, Fall Out Boy, Mary J Blige are among the other artist taking part of the event. We're still unsure if the band is playing or not. Tom confirmed that the band is performing at the event! So cool!
@nodoubt We're performing at Global Citizen 2015 Earth Day, a free event to inspire citizens to take… https://t.co/TLjscdN46r

— Tom Dumont (@TomDumontND) 5 março 2015
This is the map of the event.
You can sing up to be part of it on the Global Citizen official website.