We just found some interesting info online! Gwen has set up two new companies to add to her already growing empire. She is the president for Red Flags Fly Inc. and board member for Break Out My Cocoon, LLC.  Red Flags Fly Inc. is one the the production companies attached to Kuu Kuu Harajuku cartoon.  She has also trademarked Red Flags Fly Inc. and according to Trademarkia and Justia Trademarks, the company was set up to handle TV shows, movies and music videos, internet, fan clubs and much more, and all seens to be related to Kuu Kuu Harajuku.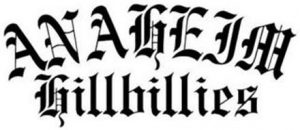 Fans will also be very pleased to know that she trademarked another item. Under the Red Flags Fly company, a request to trademart ANAHEIM HILLBILLIES was made this past July. You guys remember that the ANAHEIM HILLBILLIES merchandising was a big hit during the tour and we even posted here on what it meant to Gwen and her tour crew. The trademarked it to be used for a variety of clothing items and even foot and headwear items.
Check it out! #ThisIsWhatTheTruthFeelsLikeTOUR #anaheimhillbillies WHATSUP!!!Gx pic.twitter.com/pE2FzypYBD

— Gwen Stefani (@gwenstefani) August 13, 2016
@brasiliazx ok now I really want the Anaheim hillbillies sweater and the black one with the pics pic.twitter.com/hFyFX4kj05

— B❊ | 4 days (@brasiliazx) July 27, 2016
Daily Gwen Sketch No.162: have a nice day @gwenstefani #anaheimhillbillies #sorad pic.twitter.com/kb45jJNYSr

— SlayMeGwenStefani (@danielleliu0518) August 14, 2016
Hopefully we will see some new items coming from Gwen's new labels soon!