Amy is front row on GMA and is updating me of the latest events!! I'll keep everything posted here!!
7:15AM
The band took the stage and is preparing to rock!!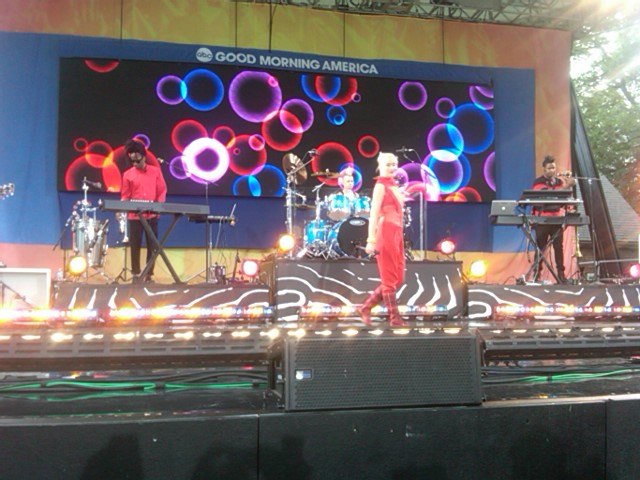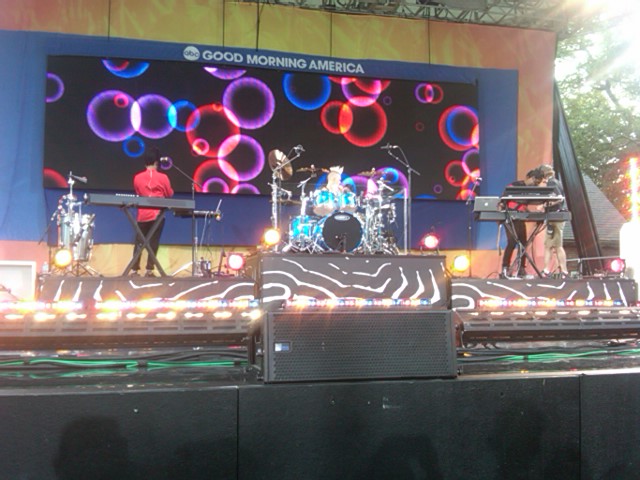 7:35AM
No Doubt is already rocking everyone out here in Central Park!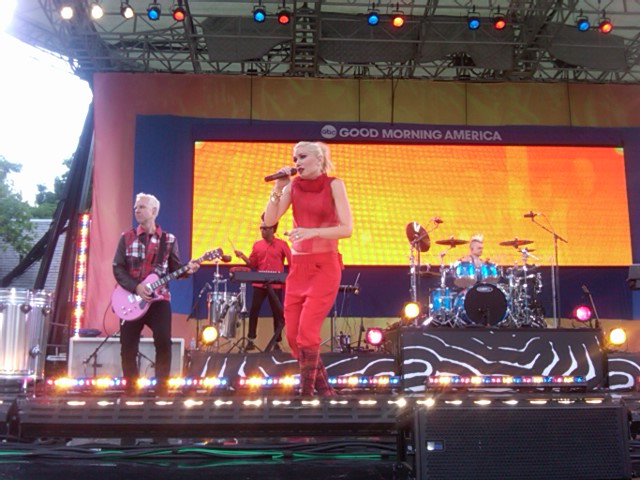 7:55AM
The band is done with a soundcheck!
8:10AM
No Doubt is trending in the US right now!!!
8:25AM
The band is being interviewed!!
Tony just said "wife". Does that mean they got married??
8:53AM
Songs played so far: "Settle Down", "It's My Life" and "Underneath it All". Should "Spiderwebs" be the next one? 🙂
8:56AM
"Spiderwebs" is being performed! What a great setlist!!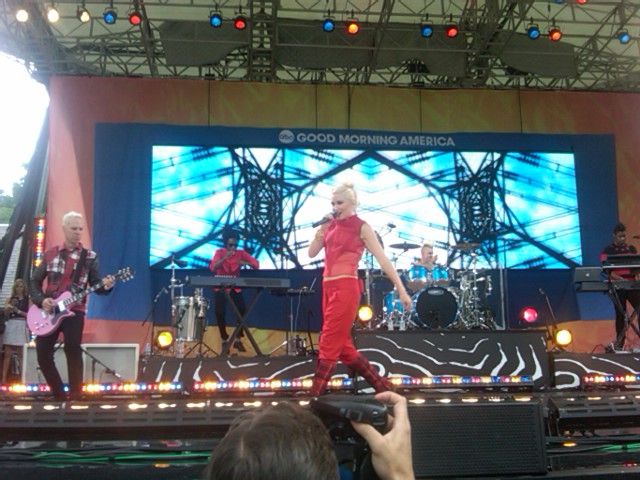 Here are videos of ND's interview and AMAZING performances!!!! And there are more photos of the performances at JustJared,MTV, and here,thanks to Jose.