Thank you to nxdarchive for sending this to us! No Doubt is mentioned in the newest issue of Entertainment Weekly:
Push and Shove (Sept. 25) – The SoCal champs reconvened in 2008, but real life got in the way. "We're all parents now," says guitarist Tom Dumont. Still, he promises, Push retains their classic formula: one part "ska-reggae-dancehall vibe," one part "new wave, like Depeche Mode and the Cure and OMD… That's what makes us No Doubt."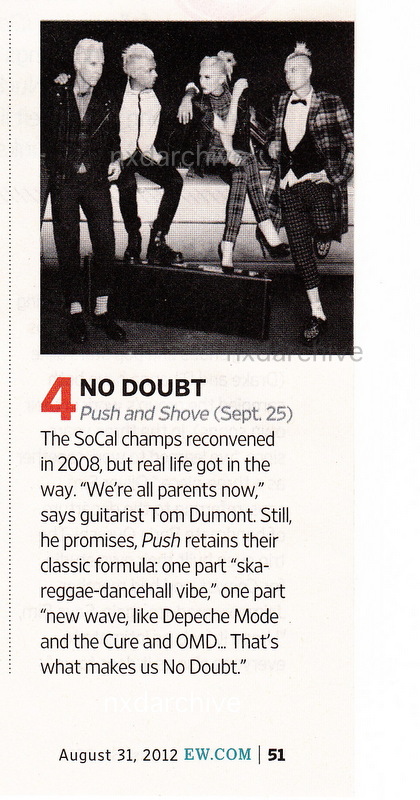 UPDATE:
nxdarchive sent us over another mention from EW:

UPDATE:
Thanks a lot to our friend Bodhi for sending some other mentions!