Here's a first look at tonight's L.A.M.B. presentation,thanks to @slappythebear!
twitter.com/slappythebear: Photo: Billy Kidd L.A.M.B. Presentation NYFW (Taken with instagram) http://t.co/69fc1Yr5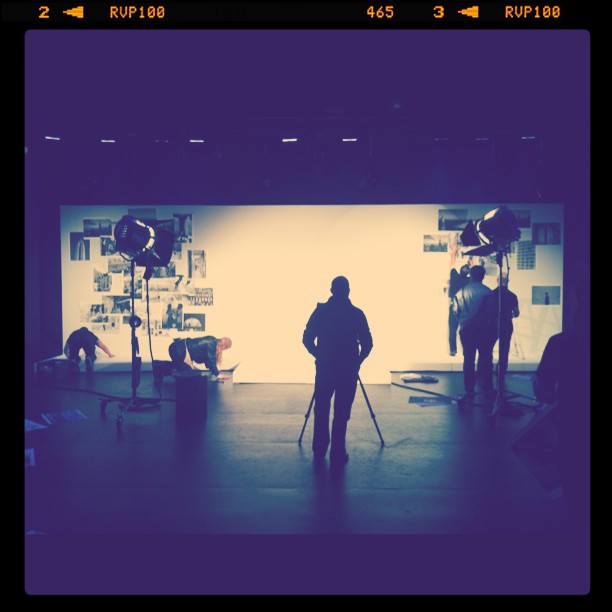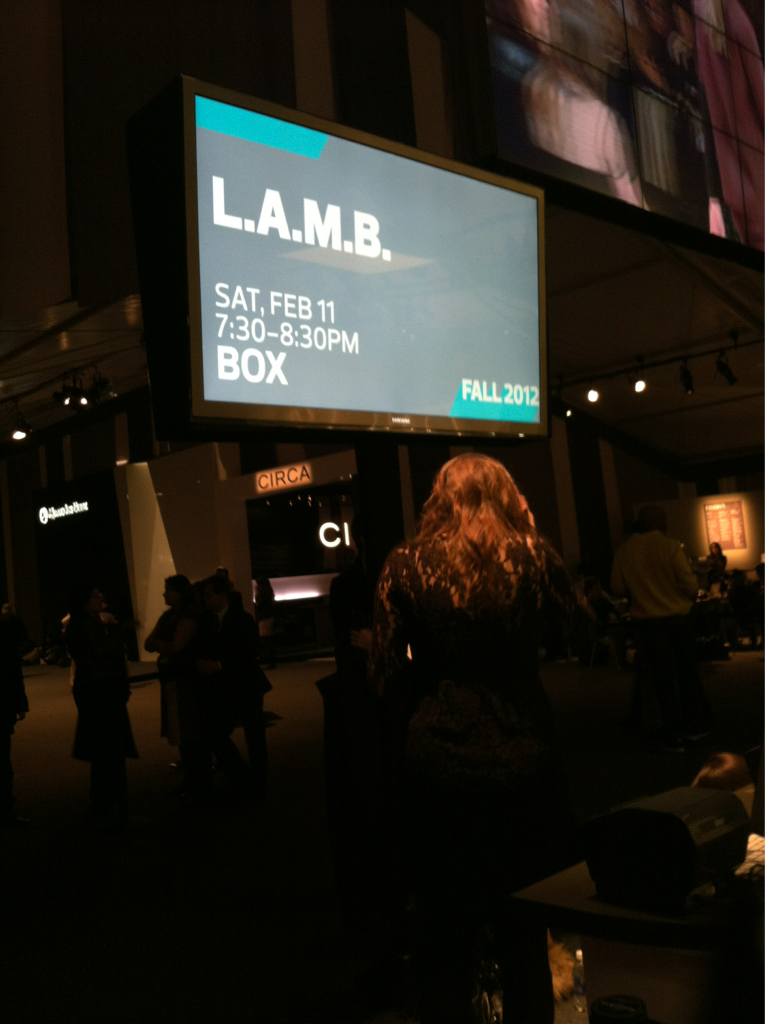 The models' mod,Twiggy-inspired makeup by Maybelline is awesome,and the hair,styled of course by Danilo,is beautifully big!! The nails are being done by Torrello Nail with Club Color Nail brand in the shade of "Killer Curves";the nail work is "purposefully chipped" to go with the edgy collection. It's being reported that Joan Reidy is styling the show.
FashnFingrprint Queued up for the L.A.M.B. show… My redic talented friend Joan Reidy did the styling! Yeah!:) #nyfw [pic]: http://t.co/lDXKog8w
@thewallgroup I'm obsessed with Catri's makeup. @MNYinsider is killing it!loqetq7iooo http://t.co/J38LZonV
thewallgroup Danilo and his infamous big hair! http://t.co/GdEJqqVv
thewallgroup @torello_nails working her magic! http://t.co/Apw6RC8P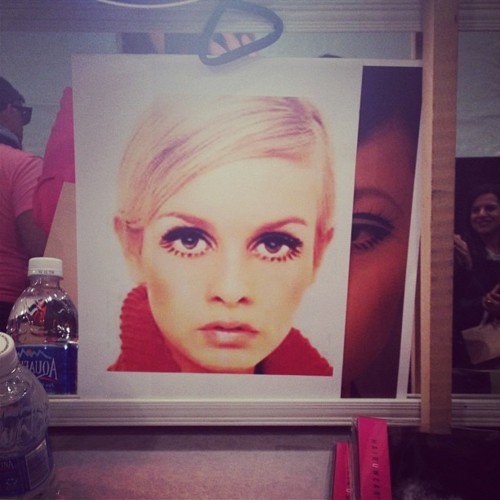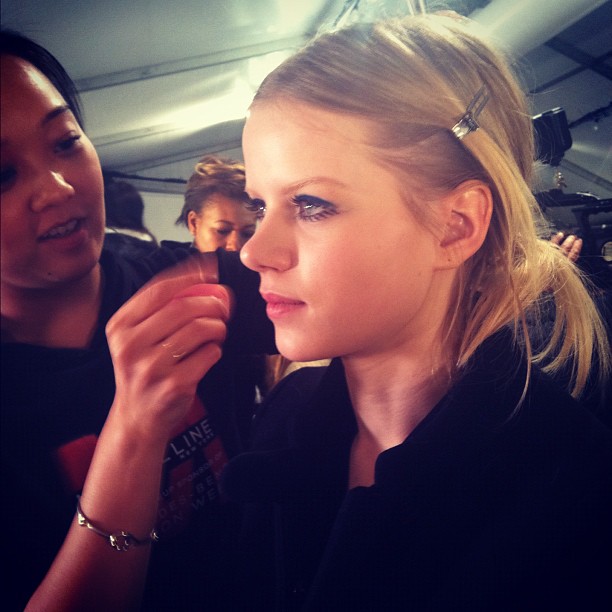 MissLadyfinger Alicia from @torrellos_nails is using @colorclubnail "Killer Curves" #bbbackstage (cc: @birchbox) http://t.co/s9vWULxy
MissLadyfinger Alicia is going for a "purposefully chipped" nail to go with L.A.M.B's edgy collection #bbbackstage (cc: @birchbox)
MissLadyfinger To acheive these L.A.M.B. ladyfingers, all you need is "Killer Curves" (a vampy red) and scotch tape. Crafty right? #bbbackstage @birchbox
MissLadyfinger So bold & easy to acheive. Tape the bottom portion of your nail & paint on top. When dry remove the tape & apply top coat #bbbackstage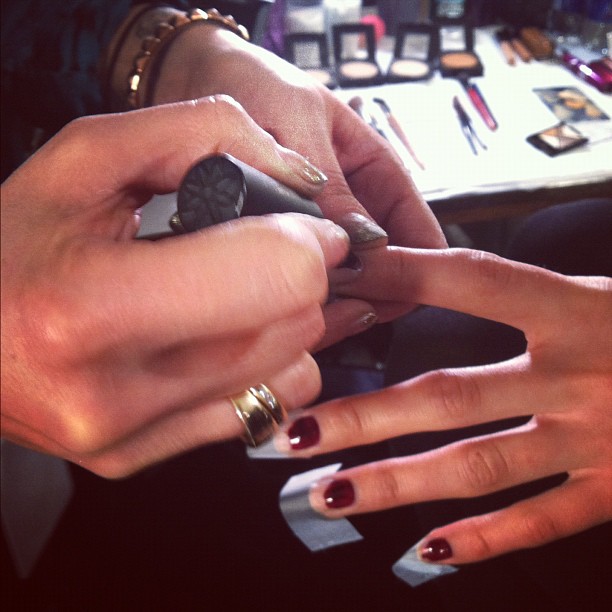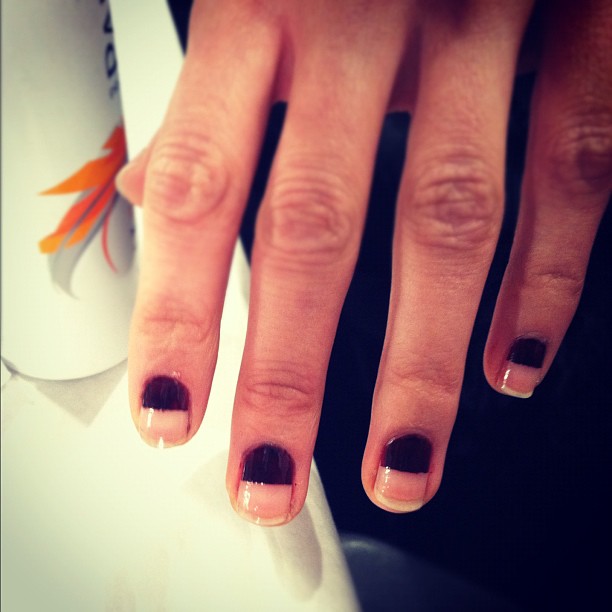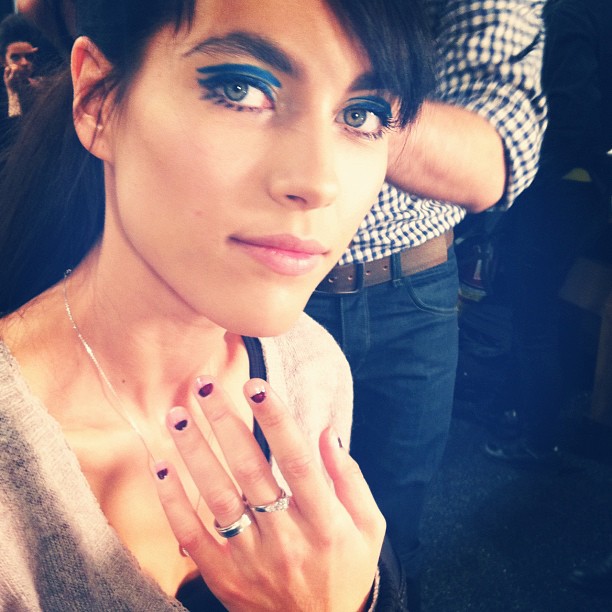 Looks like Todd Stefani is there documenting the presentation!
MissLadyfinger Fresh out of makeup, Marina sits down for hair and nails #bbbackstage (cc: @birchbox) http://t.co/KdkB76AM
Karentayla At MBFW getting ready to watch L.A.M.B, backstage was buzzing and the makeup is looks INCREDIBLE! #maybeitsmaybelline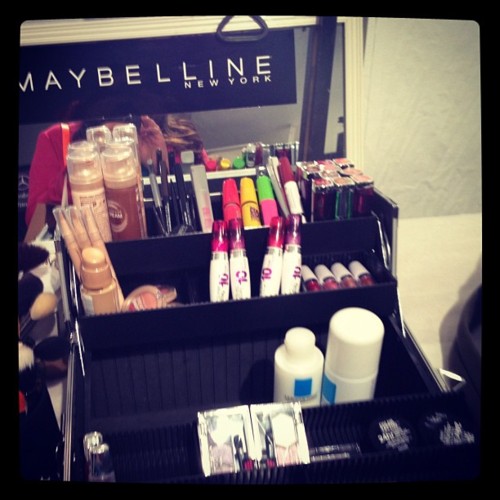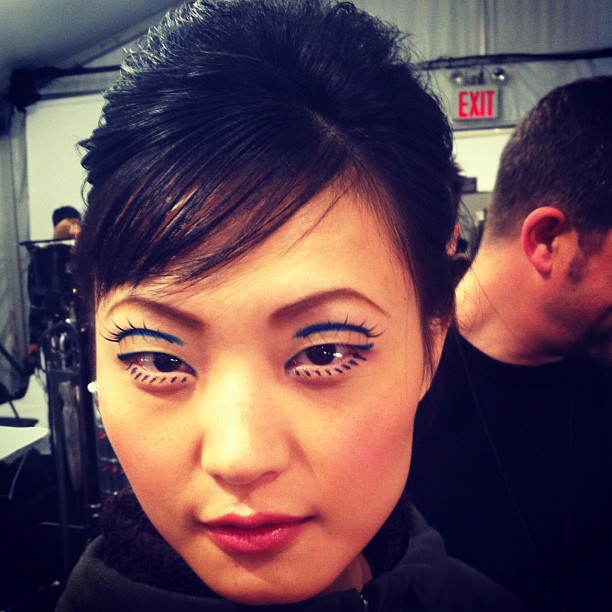 MissLadyfinger Danilo, hair stylelist, says the look is "rockabilly chic" &a look the L.A.M.B. girl could acheive herself #bbbackstage http://t.co/8F83CecP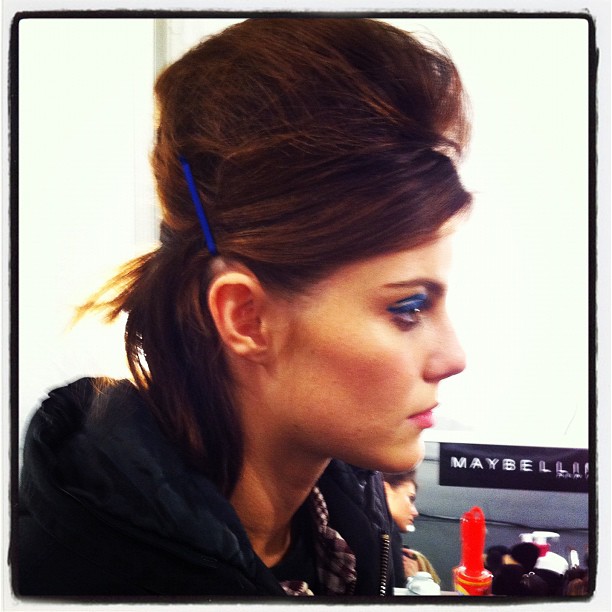 Dress rehearsal!!
thewallgroup Dress rehearsal #nyfw #lamb http://t.co/dOGd85WU
First close-up look at the L.A.M.B. presentation stage-it's amazing!! According to photog The Greyest Ghost,only about 100 invitees and 10 photographers were allowed into the presentation. Nancy Sinatra's song "These Boots Were Made For Walking" was played,in keeping with the 60s vibe. The prints,patterns and colors are fabulous-the whole collection is looking AMAZING!!!!!
colleennika Mod inspiration at L.A.M.B. Picture of Twiggy backstage. Cc: @PhloFinister
colleennika L.A.M.B.: Great houndstooth prints, flashes of neon, and kilts. Very Sweet Escape schoolgirl meets Hey Baby Gwen. #nyfw
colleennika L.A.M.B. Standout: 'PUNK' sweater in style of Robert Indiana's LOVE sculpture. In electric pink and neon green. Pop art for pop stars. #nyfw

Wow,the show just wrapped up on schedule,but according to Gwen's NYC publicist Laura Claps,the L.A.M.B. presentation was so packed,it's happening again right now!
LauraClaps #L.A.M.B. presentation was so packed were doing it a second time! Here we goooo…
Thanks to @JONESMAGAZINE for posting super-short videos from the presentation! In addition to Nancy Sinatra,the show's soundtrack inluded M.I.A.'s "Bad Girls",The Slits,and Dragonette's "Our Summer". Hopefully a full video of the showing will turn up soon!
Jonesmag Per usual great music at the L.A.M.B. Show http://t.co/2u3uBNdU
Jonesmag Cool jumpsuits patterns preppy jumpsuits = L.A.M.B http://t.co/s2tt1Lyj
Jonesmag Live Fast Die Young the the L.A.M.B. Show! M.I.A. http://t.co/UJmmrdDp
Jonesmag That concludes our live tweet of L.A.M.B http://t.co/jXtgXeM7
Here's another short clip of the presentation,thanks to @HozaCity-"Walk It Out" by Uka can be heard: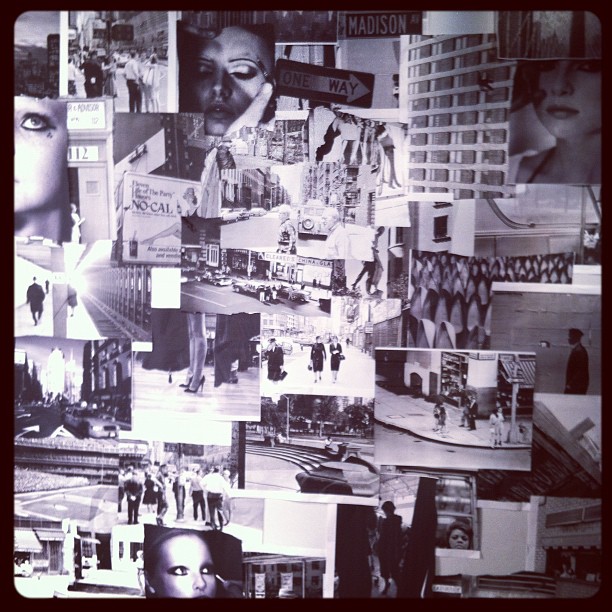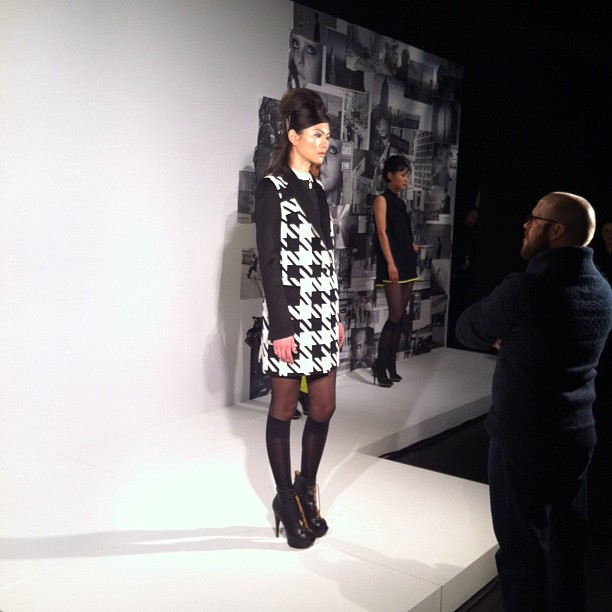 There are more photos from the presentation at Getty.