Good news! The nOir for L.A.M.B. jewelry collection is now available at Shopbop and,according to nOir's facebook page,it will also launch at nOir's website this week! The collection,which includes rings,earrings,necklaces and bracelets,is also at sites like Karmaloop and is reported to be available at high-end department stores such as Nordstrom. The pieces are absolutely exquisite-hope you L.A.M.B.ies are able to purchase some!
UPDATE: The nOir for L.A.M.B. jewelry line is now featured on the nOir.com mainpage and available on the site! Right now you can only access the items by clicking on the individual tabs for rings,necklaces,bracelets and earrings,but there is a webpage for the line here that should be working soon and a blog post where nOir picks it favorite pieces from the collection.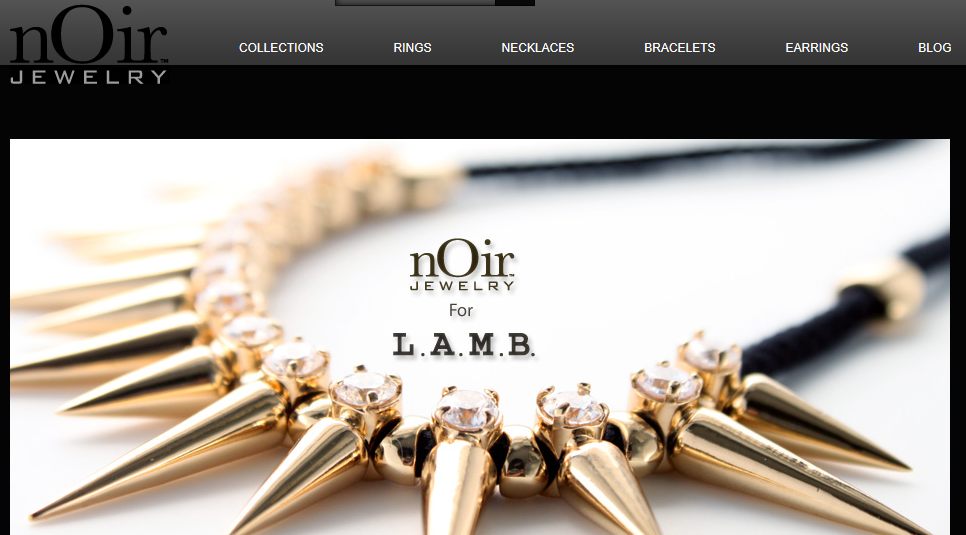 Introducing our new nOir for L.A.M.B collection – it is truly one of our favorite collections ever! After teaming up twice for fashion week, designers Leeora Catalan and Gwen Stefani decided to come together and create an entire collection. Catalan explains the ease of working with Stefani: "Gwen, her team and I – we come from the same tribe. We get each other in so many ways. Collaborating on this collection seemed so natural." India was a huge inspiration in the entire collection, as well as punk references that both Stefani and Catalan are known for. Enamel, studs, and cords are all components in the collection, used in various ways with geometric shapes and prints. Bangles and rings are stacked to add drama to the looks on the runway, but can be worn individually for a more everyday look.
Check out some of our favorite pieces below!!