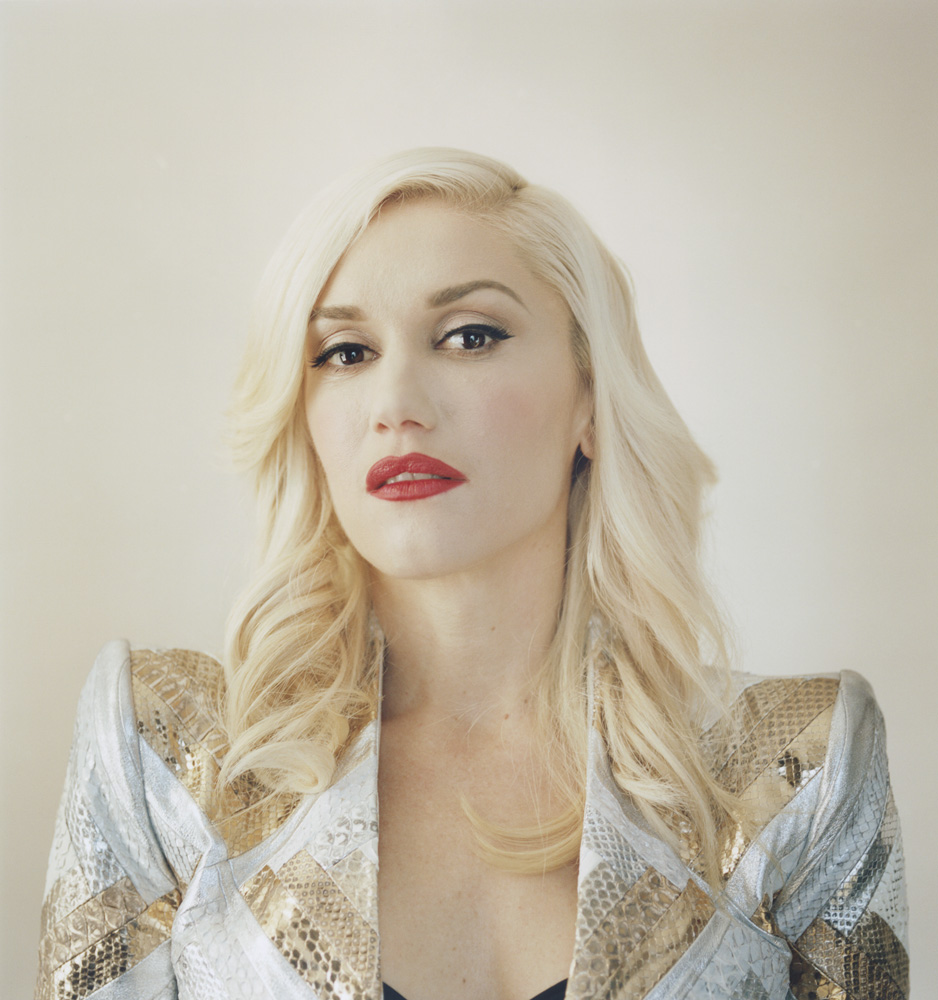 There's a new Gwen interview in the December issue of Rolling Stone Brazil;the magazine has shared some excerpts from it here-we translated it below and hope to have the full article soon.
Randomly not being exactly in evidence, recent years have been heavy for Gwen Stefani. After making successful albums alone with Love. Angel. Music. Baby. (2004) and The Sweet Escape (2006) and their respective tours, she locked herself in the studio with No Doubt in 2008 to begin the long process leading to the newly launched Push and Shove . Four years of a routine that might seem insane to anyone: Trails studio shows, creating two sons (Kingston, 6 years, and Zuma, 4) – but Gwen, age 43, is more than to superwoman to anyone. Speaking from London – her husband, Gavin Rossdale, is British – she explains how you do everything at once.
Rock Steady, No Doubt, released in 2001. It's a long time between albums. Why the delay?
I think we need to put everything in context. When we finished the tour of the Rock Steady – which was long and intense – I decided I wanted to do a solo album of dance music. After writing it, I wanted to go on tour to explore something more theatrical, with dancers and costumes. Turns out I did another solo album and then decided to return to No Doubt while I was on my second tour. Except that I was pregnant with my first child. Can you imagine? I changed my clothes and got sick all at the same time with my growing belly. Anyway, I was feeling very inspired, but when we write, not earned. I suggested that we do a tour – and it was great, the energy flowed again! And I got pregnant with my second child. There was a question of adapting our lives to it all. Sure, the guys have children, but they are parents. It's different. I'm a mother, I had to breastfeed, take to daycare … And I can not breathe well, by appointment. But when we were ready, everything flowed.
You thought not to resume banda?
Give it all I want, all the time! But not really. We do not have to rush anything.
Are you still reading this matter in issue 75 of Rolling Stone Brazil, Dezembro/2012.