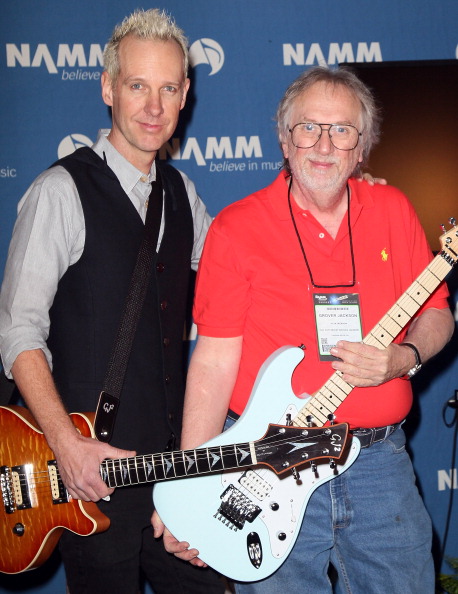 Thanks to our good friends No Doubt France and Rodo for the info,GJ2 GUITARS founder Grover Jackson mentions Tom in a new interview in the May-June issue of Xtreme Guitar Magazine. Grover talks about how his collaboration with Tom on the Zora line came about. We posted a translation of the excerpt below.
And collaboration with Tom Dumont (No Doubt) how it happened?
GJ: We met a year ago and a half, No Doubt was then in the process of recording his latest album. So we built a first prototype that used in rehearsal and private concerts and in the studio. The advantage is that it is very nice and very constructive? this has allowed us to do a lot of mods, to seek, tweaker, this is a great professional, one of the best that I've worked with because it is a true musician, not just a shredder lambda. We're talking about a band that has sold millions of records by writing popular songs quality. It's really great to work with him.
What is curious is that we knew with his Hamer Standard, you would think he would opt for a less conventional form with you, father of the RR.
GJ: He also played Sir Hamer double-cut in so it is not entirely new, and I also feel it is a bit away from the pointy shapes. For my part, I had this fairly standard form at the top for about 4 years, but I did not like the head, I was not sure what type of profile for the handle, etc.. etc.. Thanks to Tom, we did tests, trips, several prototypes, we made choices, until we exactly what he wanted and Zora is a really great guitar.