UPDATE 2: OPI announced on Twitter that the Gwen for OPI interactive look book will launch in a couple of weeks-we can't wait to see it!
Our #GwenforOPI interactive look book launches in a couple weeks! Watch the vid & get on the list: http://t.co/TXD2pCthBT cc: @gwenstefani

— OPI Nail Lacquer (@OPI_PRODUCTS) January 3, 2014

UPDATE: Gwen is also now featured on the main page of OPI's website where you can virtually try on all seven shades from her collection by clicking the "Try It On" tab on the right-hand side of the page.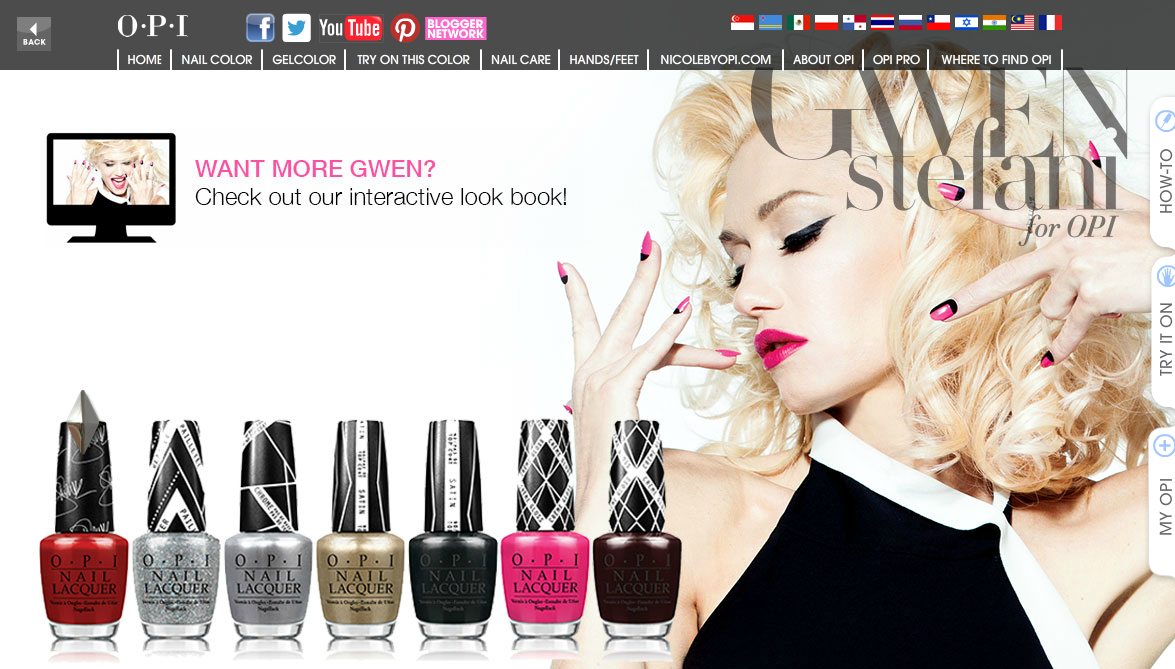 Yay, in honor of the launch of Gwen's nail lacquer collection,OPI has posted a special Gwen for OPI webpage featuring behind-the scenes footage of gorgeous Gwen on the set of her OPI promo shoot last June. We uploaded the clip to youtube-watch it below! Check out screenshots and gifs from the video here. Fans can also sign up at the webpage to receive email updates about an upcoming Gwen for OPI Digital Experience-sounds exciting!