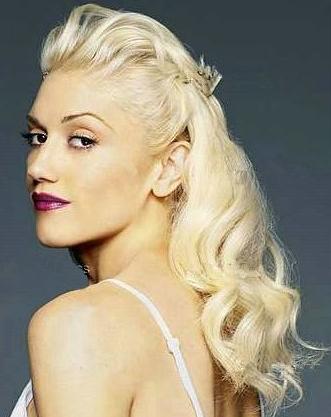 Thanks to Kiera for the heads up,Gwen is featured in Daily Glow's gallery of The Best Blonde Shades in Hollywood-no surprise there! 🙂
Whether you're platinum, golden, strawberry, or sandy — blonde shades definitely deserve their reputation for being fun. Check out these famous bombshell beauties for blonde hair color inspiration.
Gwen Stefani, cool Nordic platinum
Stefani's striking shade would work for anyone wanting to make a statement. Strong facial features balance this dramatic hue, as would a bold red lip.
You should see a colorist if you want to re-create this shade. You'll need a professional's advice on adjusting the tone to work with your skin and eye color, Lococo says. "It's very difficult to find boxed color that will give you a blonde that's this cool and pale and that doesn't have any warm undertones," he says.