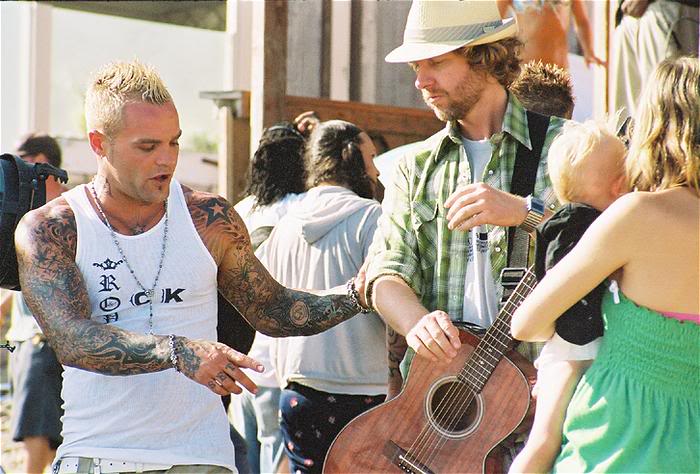 UPDATE APRIL 5: Good news! It's being reported that Seth has awoken from his coma and doctors expect him to make a full recovery! We are so relieved and happy for Tom,Mieke and their whole family and continue to send them our prayers and well wishes as Seth recovers.
Good news for Crazy Town singer Shifty Shellshock. He is now conscious and out of his coma.
The singer was in intensive care for a week or so, but is now said to be on the road to making a full recovery, per TMZ.
Shellshock, born Seth Binzer, was taken off the breathing tubes on April 3. He is also speaking sporadically. The star has had a history of substance abuse, which could have factored into the coma. That's purely speculative at this point.
Many of you may have heard the sad news today that singer Seth Binzer,who is Mieke Dumont's brother and who is also known as Shifty Shellshock from the band Crazytown and as a solo artist, is reportedly in a coma in a Los Angeles hospital after his admission last week to the intensive care unit. We send our prayers to Tom,Mieke and their entire family and sincerely hope that Seth makes a safe and full recovery.
As fans may know,Tom made a cameo appearance in Seth's music video for '' Slide Along Side'' back in 2004.