WOW! The band just posted on facebook that as a countdown to the hour-long No Doubt special airing on E! on September 24,they will be sharing exclusive content from their personal archives-they started with this awesome old-school photo!!!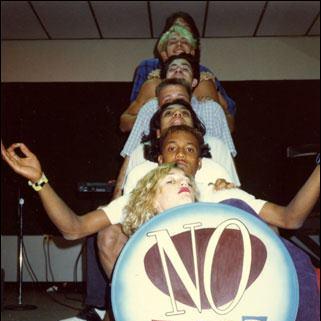 Only hours before the release of Push And Shove, E! will air an hour long feature dedicated to the band. As a countdown to the premiere of E! Entertainment Special: No Doubt, we'll be revealing a new piece of exclusive content daily, taken directly from the band member's personal archives.
E! Entertainment Special: No Doubt Premieres September 24 @ 9:00 PM, ET/PT.