UPDATE: No Doubt shared another photo from their 1996 Late Night with Conan appearance, this time one of Gwen, Tony and Adrian with co-host Andy Richter.
Here's another 1996 #NDVault photo at @ConanOBrien of Gwen, Tony & Adrian w/ Late Night co-host @AndyRichter. pic.twitter.com/DCLKrrTCpx

— No Doubt (@nodoubt) April 18, 2014
In honor of Conan O'Brien hosting the MTV Movie Awards last Sunday, No Doubt opened their vault yet again to share an awesome photo of Gwen, Tony and Gabe backstage with Conan when the band made their late night TV debut on Late Night with Conan O'Brien back on January 30, 1996. Thanks to No Doubt for sharing!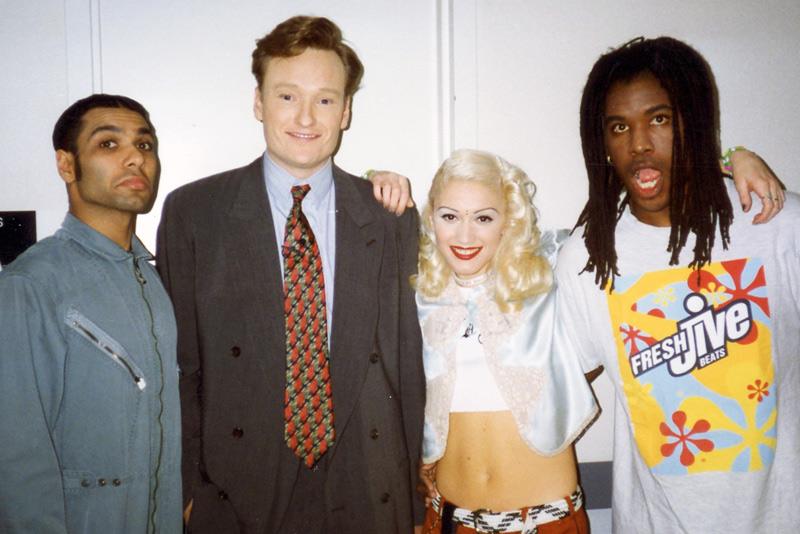 In honor of @ConanOBrien hosting the @MTV Movie Awards last SUN, here's a pic from our late night debut. #NDVault pic.twitter.com/Pjopoyh9Ji

— No Doubt (@nodoubt) April 17, 2014

Here's the classic performance of "Just A Girl"!