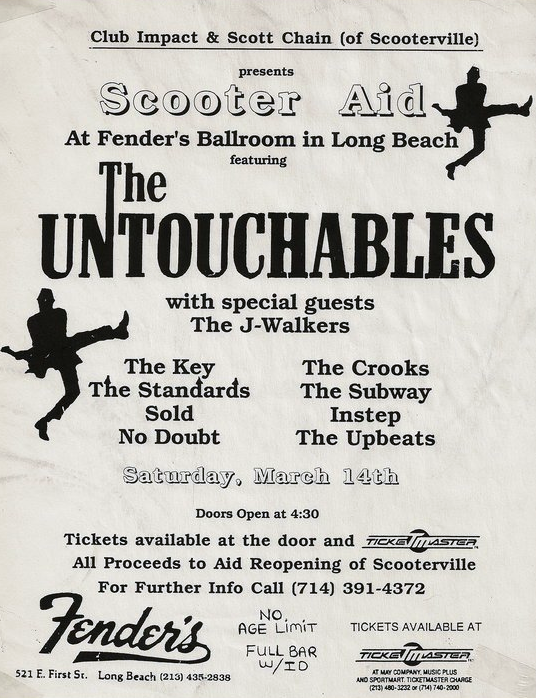 Happy Anniversary to No Doubt!!!! It was 26 years ago today,on March 14,1987,that No Doubt played their first official gig at Fender's Ballroom in Long Beach,CA!
After several raucous party performances, No Doubt play their first "official" gig at Fender's Ballroom in Long Beach, California; the band was second on a bill of 14 with The Untouchables headlining. Tony, a high-school junior, was one of several hundred people watching. Shortly thereafter, he tries out. Band accepts him even though he's never been in a band, has long hair and is wearing Mexican sandals. By the summer, Tony, an organized perfectionist, becomes the band's unofficial manager -from nodoubt.com
It's so amazing and inspiring how far the band has come from that very first gig-MUCH congratulations to them on all of their hard-earned and much-deserved success!! All the fans are so incredibly thankful for everything No Doubt has given us and we look forward to even more music and memories.
Last year Eric Keyes shared this awesome,rare video of the band arriving at Fender's Ballroom for the gig: