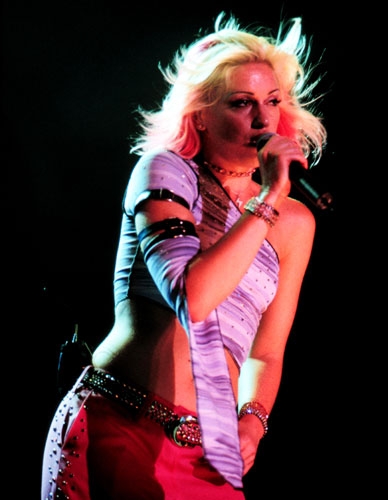 Rolling Stone has put together an awesome photo gallery paying tribute to Gwen's Supersonic Style Evolution!! We couldn't agree more that Gwen is a true style icon and we can't wait to see the next phases of her fashion evolution!!
Until Lady Gaga emerged, Gwen Stefani was the most protean pop star on Earth, reconfiguring her image constantly to suit whatever muse she was chasing that year. In her 26-year career, she's braved a few rough patches – those are apt to afflict anyone at the forefront of experimental fashion. But by and large, she's exhibited sterling style sensibilities, with a few specifically iconic looks to her name.
In recent years, Stefani's growing command of fashion compelled her to start her own popular clothng line, L.A.M.B., as well as its offshoot, Harajuku Lovers. As both serve as visual cornerstones to Stefani's ever-expanding creative universe; her long-awaited reunion with No Doubt will provide an interesting opportunity for her to synthesize her own independent motifs with the band's own unique aesthetic. In anticipation of the next phase in her evolution, we commemorate some of her most memorable so far.