UPDATE: Gwen now has shared a photo of herself and Gavin meeting the TOTEM show cast today.
Meeting the amazing @Cirque #totem cast! #blownaway gx http://t.co/n0XUWGW1BG

— Gwen Stefani (@gwenstefani) January 20, 2014
Gorgeous Gwen just posted a selfie on Instagram and shared that she attended the Cirque du Soleil TOTEM show today at the Santa Monica Pier-we love her mask and hope she had an amazing time!
just saw #totem @Cirque #amazing! gx http://t.co/jQLRUh2kfk

— Gwen Stefani (@gwenstefani) January 19, 2014
Thanks to Twitter fan @susanwojtcuk for sharing her photo of seeing Gwen at the TOTEM show today-Gwen sweetly waved hello to her!
Well, Gwen Stefani waved at me at Santa Monica Beach so I'll talk to you later. pic.twitter.com/EqdEOfkXDA

— Susan (@susanwojtcuk) January 19, 2014
Thanks as well to TOTEM show cast members boogiedonn, ollitorkkel,@MikalaiLiubezny,marinatsodikova and @PippoCroti for sharing their photos of meeting Gwen today! The show's official facebook page also shared photos.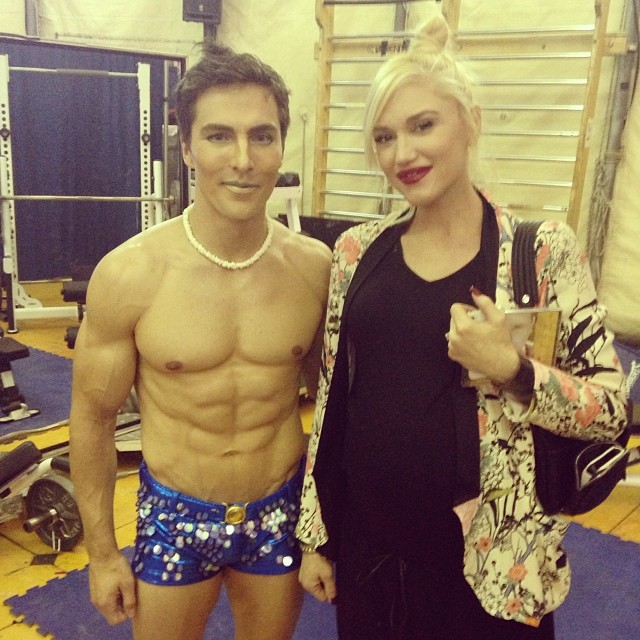 Thank you for coming to back stage @gwenstefani pic.twitter.com/BOUIr2litB

— Mikalai / Nikolai (@MikalaiLiubezny) January 19, 2014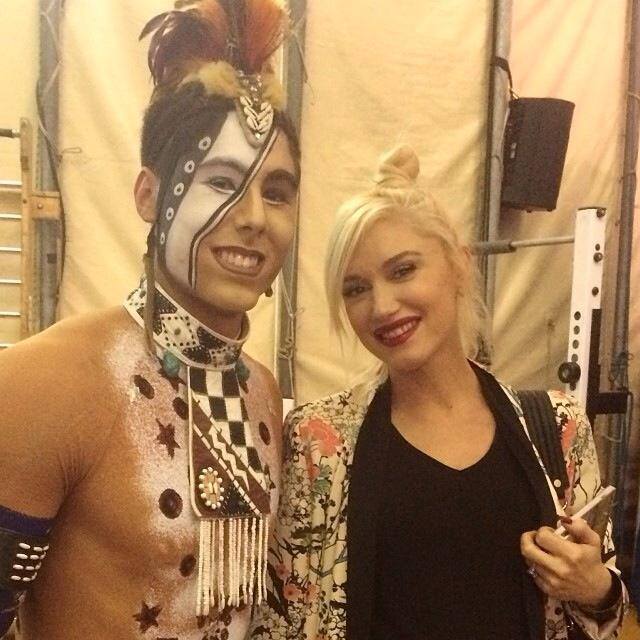 @Fiorello ti saluta Gwen Stefani!!! 🙂 pic.twitter.com/Xm57GyjsJq

— Pippo Crotti (@pippocrotti) January 20, 2014