UPDATE 2: Here's a bigger version of the alternate OPI ad that's featured in the January/February issue of nail polish publication Nail It! Magazine.
UPDATE: Thanks to Instagram's cordue for sharing this different (and equally stunning!) version of the ad.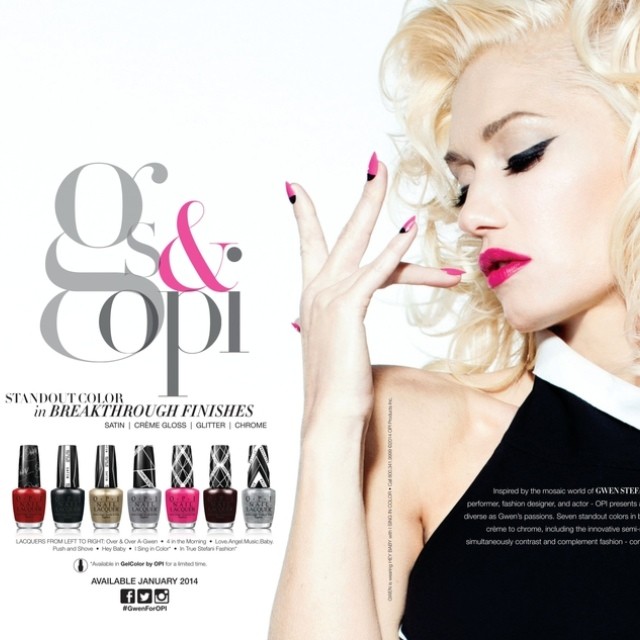 Wow! Check out a scan of Gwen's first ad for her OPI nail lacquer campaign that is featured in the January issue of Cosmopolitan Magazine on newsstands now!! Gwen looks gorgeous (she's wearing the is wearing "Hey Baby" shade paired with "I Sing In Color") and we love that the ad reveals the bottle for the Push And Shove shade. (As mentioned in OPI's press release,the bold chrome hue is worn without top coat but requires a special complimentary base coat,Lay Down that Base;one thin coat of Lay Down that Base topped with two thin coats of Push And Shove yields an intense,mirrored finish.) We're more excited than ever for the launch of the collection next month!!