UPDATE: No Doubt has shared on its facebook page a few professional photos of Adrian onstage with Street Drum Corps at the festival.
Check out fan photos and a short Instagram video of Adrian performing with Street Drum Corps at the Sunset Strip Music Festival today! We hope he is having a blast!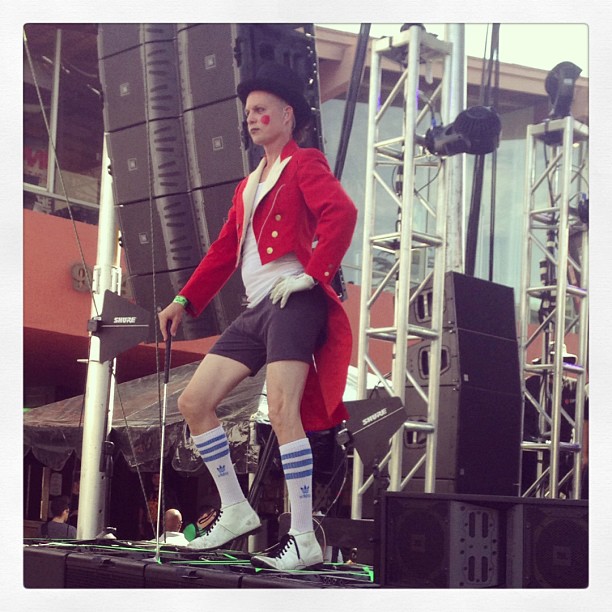 @bminero

@deathlessones

@caliqt2008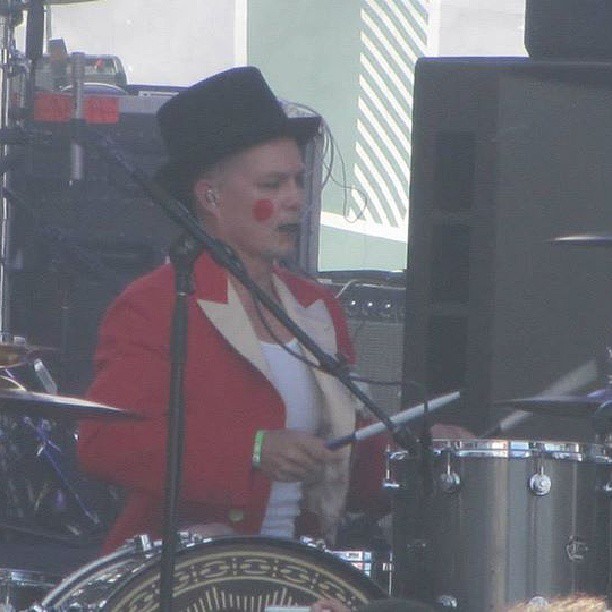 @caliqt2008

@caliqt2008

@darrenrose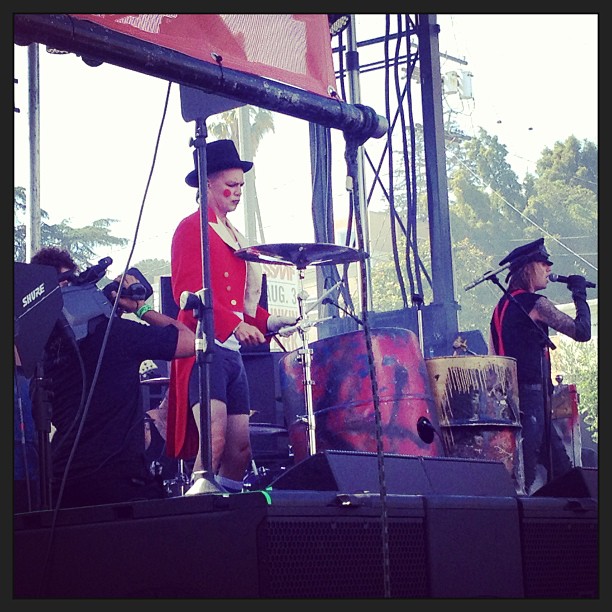 @musicaamante

@kadeshow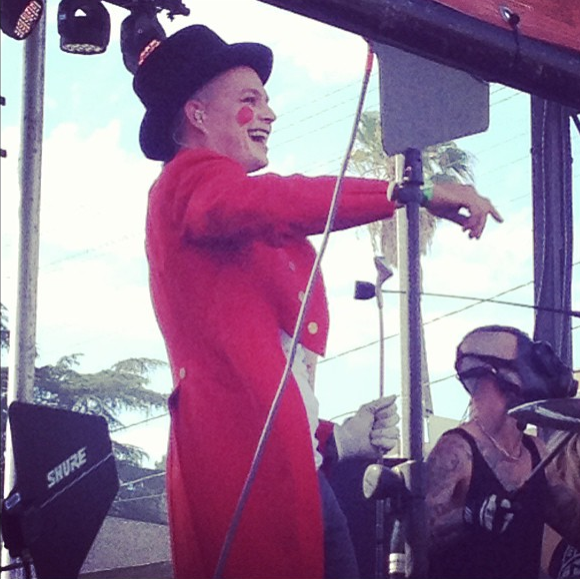 @musicaamante

@leo_phant
Adrian Young from @nodoubt joined @streetdrumcorps for one SICK show!! #ssmf pic.twitter.com/qcOfCMbHiE

— Jewelz (@ForewordO9) August 3, 2013

@miss_amberrain
Cool photo of Adrian with his brother,Alex!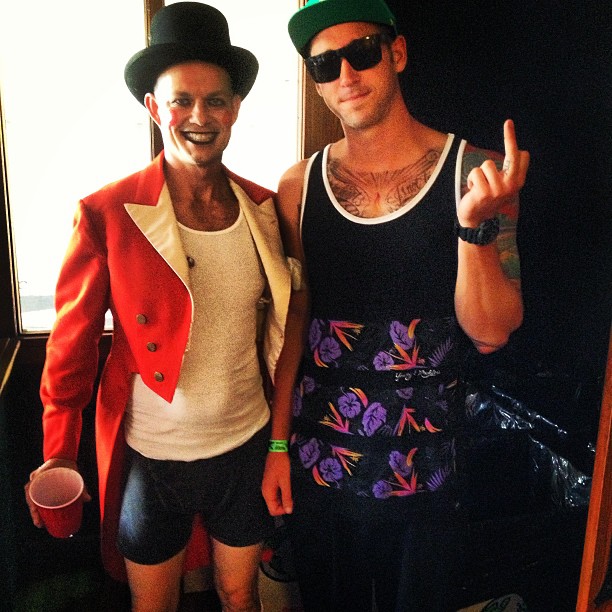 @crystaldubluv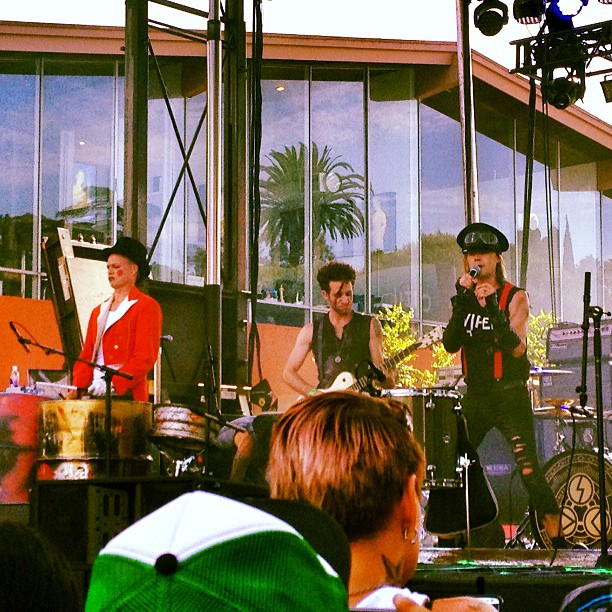 @kellimckee

@TinyBiuso
Late post @AdrianYoungND and @StreetDrumCorps were awesome today! Wished @AdrianYoungND had worn a thong @SSMF pic.twitter.com/DSBZm9b93c

— Dez (@NoDoubterDezz) August 4, 2013
Aw,we're so sorry about No Doubter atlantis_simone's injury-what a dedicated fan!
Wanna know how I got this scar? Out of all the people, I was the only one there for Adrian Young. The guy at the concert asked who wanted the golf club and I screamed, "I'm a No Doubt fan!" Out of all the people in the crowd, I caught it. The cut on my hand says a lot. I am truly thankful for this.

@atlantis_simone

@atlantis_simone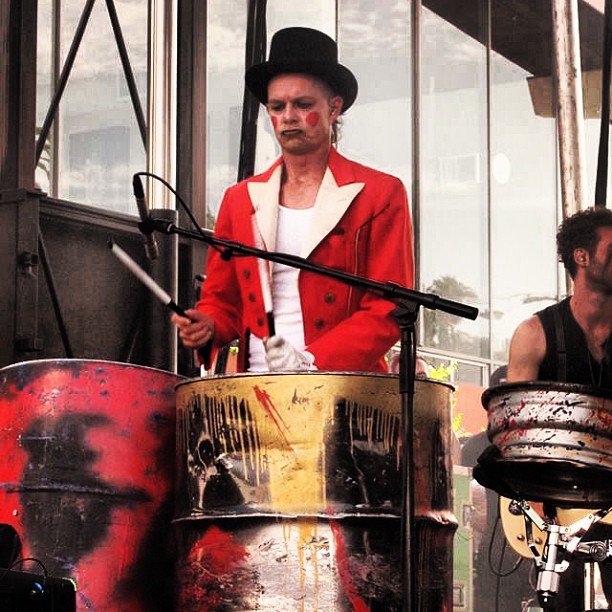 @atlantis_simone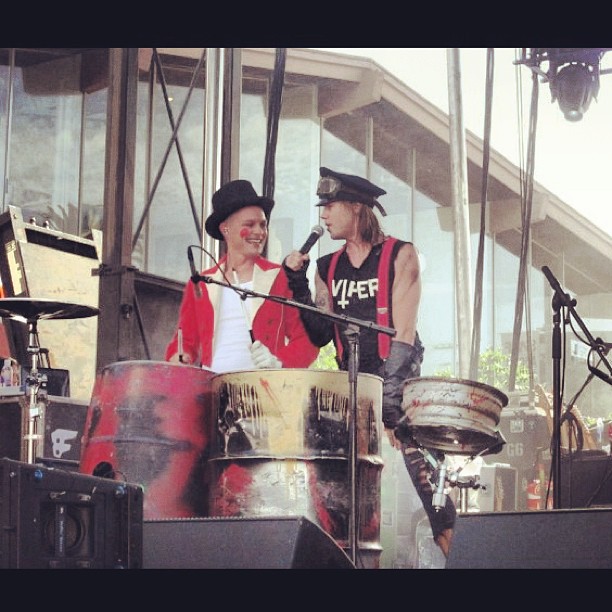 @atlantis_simone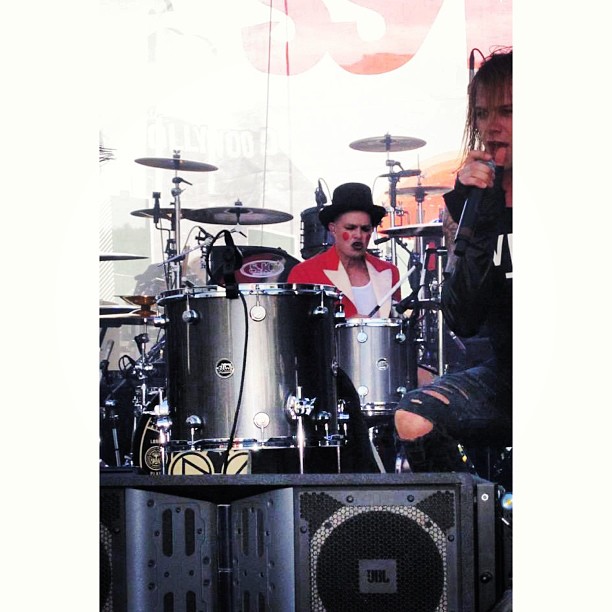 @atlantis_simone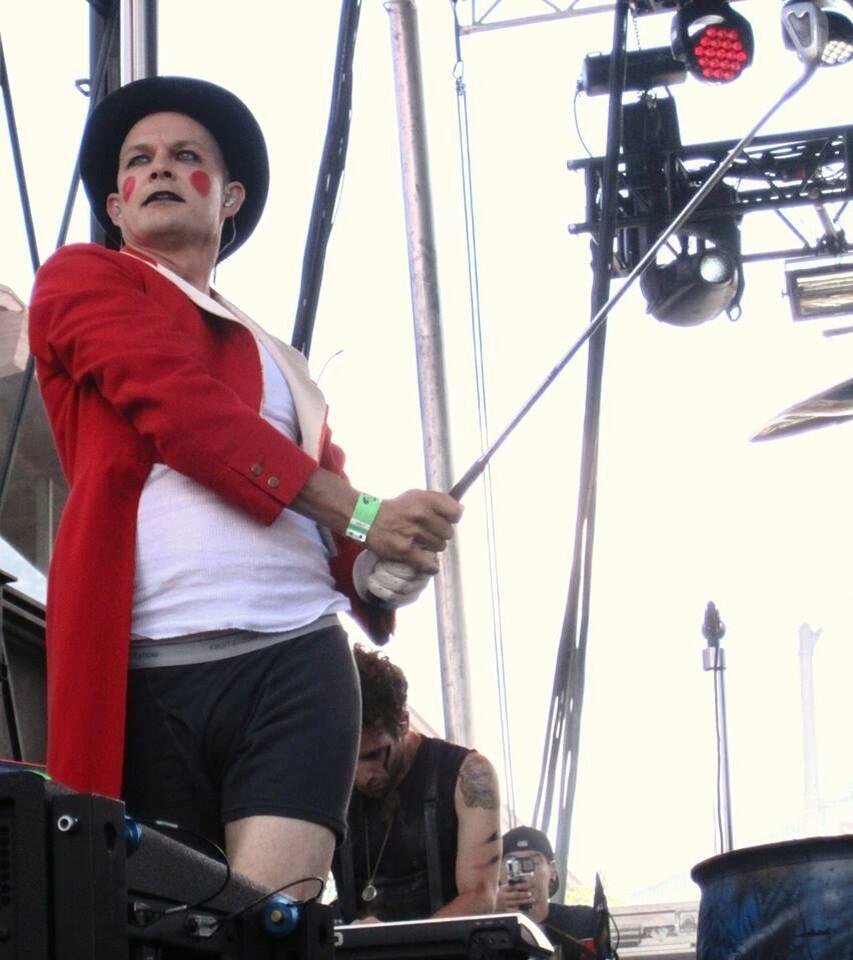 @susyxthemsnger

@susyxthemsnger