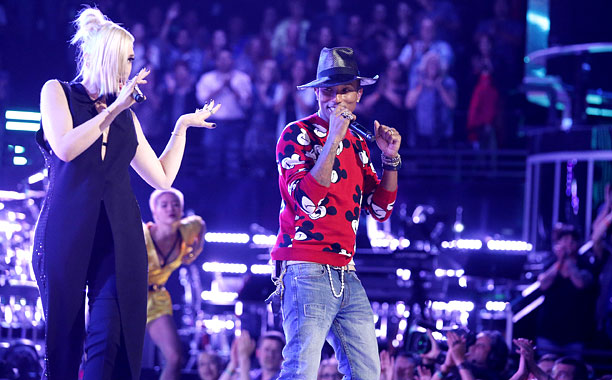 Yahoo! and Entertainment Weekly sat down with both The Voice coaches and wanted their opinion on Gwen's arrival on the show on the next season. Read the excerpts below!
Shifting gears, how do you feel about Gwen Stefani joining "The Voice"?

Blake Shelton – I love her. I've never met her, but clearly I'm a fan. You can't help but respect what she's done as a hard-working individual; the success of her band, her success as a solo act, and all the other — the fashion stuff, that I know nothing about but I know it's a big deal because I hear about it from my wife all the time! I'm anxious to be around anybody like that, I think. I admire her work ethic and think she'll be good for the show. I feel sorry for her, because she's going to lose— to me —but I'll be nice about it.
"Adam Levine – I've been a fan of Gwen's and Pharrell's for so long — they're both such inspirational people," Levine told EW. "They're incredible, and it's such a score to be able to get them on this show."