This Month's Featured Fan is Sandra! We loved her interview! Such a hardcore fan, like all of us, right No Doubters? 😉 She was also sweet enough to donate us some great pics to our gallery! Check them out here!
If you wanna be our Featured Fan of the Month, send us an e-mail at eit.nodoubt@gmail.com! We'd love to hear your stories! 🙂
Tell us a little bit about yourself:
My name is Sandra Herrera. I'm 31 years old and I'm from Anaheim, California. I've been a huge No Doubt fan since 1995. Like the band, I also grew up behind the orange curtain and in the shadows of Disneyland. I attended Loara High School, as did Gwen, her brother Eric and the late John Spence. In the last 17 years I have accumulated a sizeable collection which can only be described as purely fanatical. There is just something about this band that makes you want to spend, spend spend! I'm Nxdchick714 on the No Doubt Community Forum.
I became a fan by accident really. I remember sitting in Mr. Cleaveland's 2nd period Photography class one morning and a few seniors were working on Loara's Senior Slideshow. It's this big end of the year video. They were editing music on the production and one of the songs happened to be Just A Girl. I asked them who was that band. They looked at me in disbelief. They were shocked that I didn't know who No Doubt was. They gave me a little crash course in No Doubt 101, stating that they used to go to our school and that they live right down the street! In the next couple of weeks I managed to convince my father to buy me the Tragic Kingdom CD. A little begging and $17 later, I was the proud owner of my very first CD. I listened to that thing day and night for months.

Do you have a Favorite No Doubt Memory?
That has to be KROQ's Breakfast with No Doubt at Disneyland during the Rocksteady era. My brother's girlfriend at the time had won tickets and invited me to go. We got to Disneyland at 3am and waited all night until the radio station started to show up. We were given a wristband and a map along with strict instructions that once the gates were opened, we were not allowed to run to the amphitheater. When they opened up those gates, everyone made a dash for it. Once at the amphitheater, we were given our breakfast, a small paper bag with a muffin and a juice box. My friend and I, managed to be front row center. I got to meet the band for the first time, took some amazing pictures of them and was also able to get my November 1995 issue of BAM Magazine signed by the band. I remember Gwen telling me, "That picture is old," as she signed my magazine. That was a great mini concert.
I think I'm a bit biased when it comes to choosing a favorite era. Tragic Kingdom will always have a special place in my heart.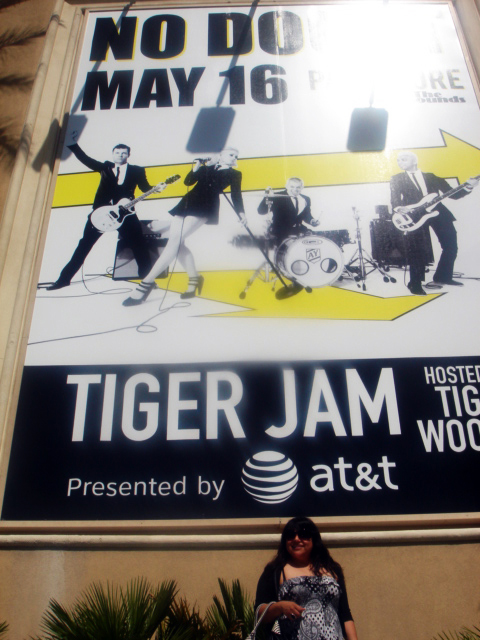 If you had to choose Your Favorite No Doubt Song, what would it be?
I've always had a tough time picking favorites. It might be Sunday Morning. I always seem to do that song at karaoke for some reason. But You Owe Me, Squeal, Home Now, New, Simple Kind of Life and Underneath it All are some of the songs I seem to gravitate towards when listening to their music.
Do you have a No Doubt fan site?
You know what, I've always wanted to have one of those but I don't really know much about running a site. You guys do an amazing job with updates and stuff. Always first. I wouldn't want to compete with that. I do have a Facebook page where I sell some of my No Doubt items, No Doubt Garage Sale. Does that count?
Why are you selling your stuff?
Well I'm not selling everything. If you look at my place, you wouldn't think that I have sold a thing. I still have quite a bit of items in my private collection. But 90% of it is in storage. I think, in order to do it justice, it has to go to new homes where they can be displayed.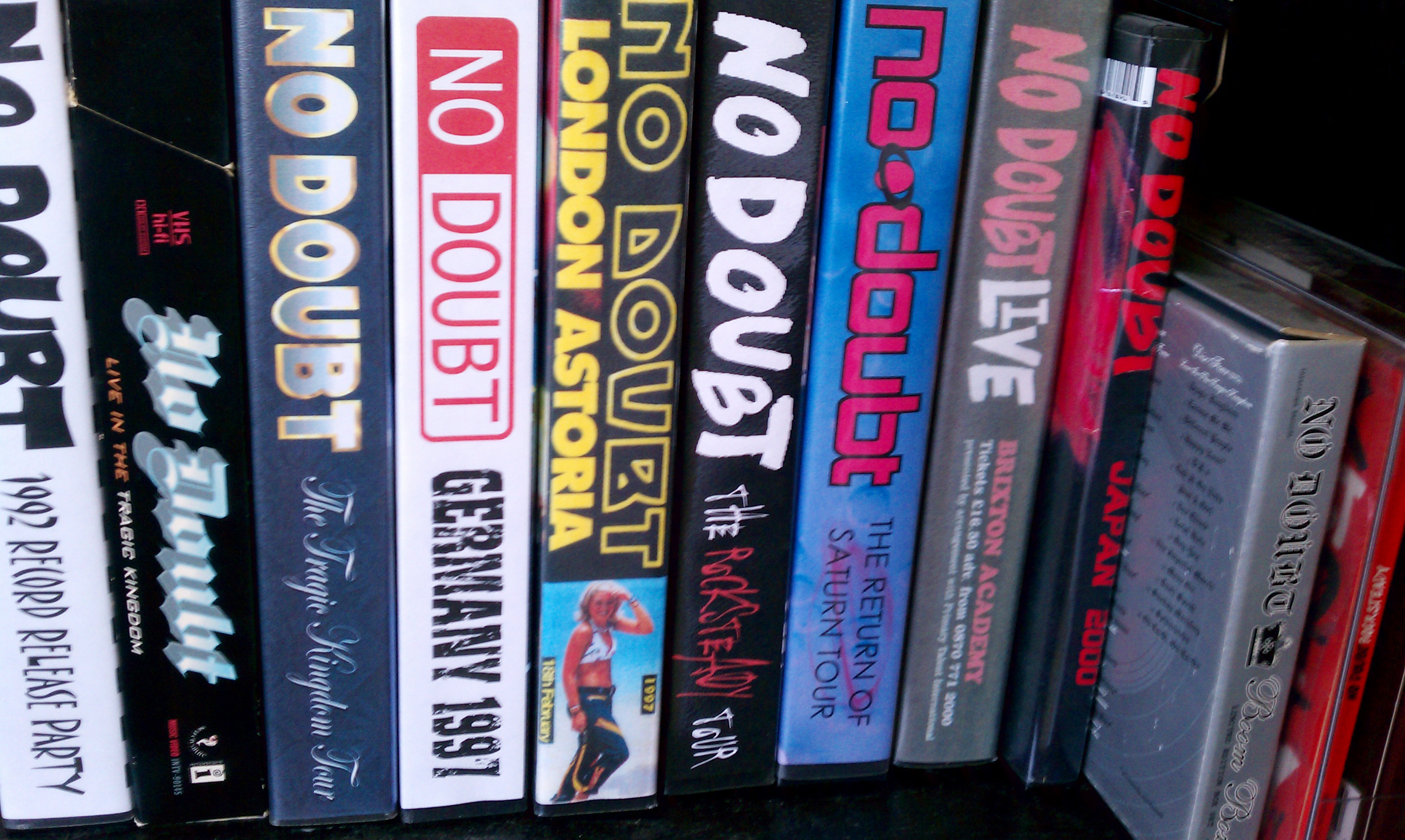 What is your most prized No Doubt possession?
I have three actually. My Squeal and Doghouse 7" vinyls and the BAM Magazine I got signed by the band. I don't think I would ever sell those. They are my babies.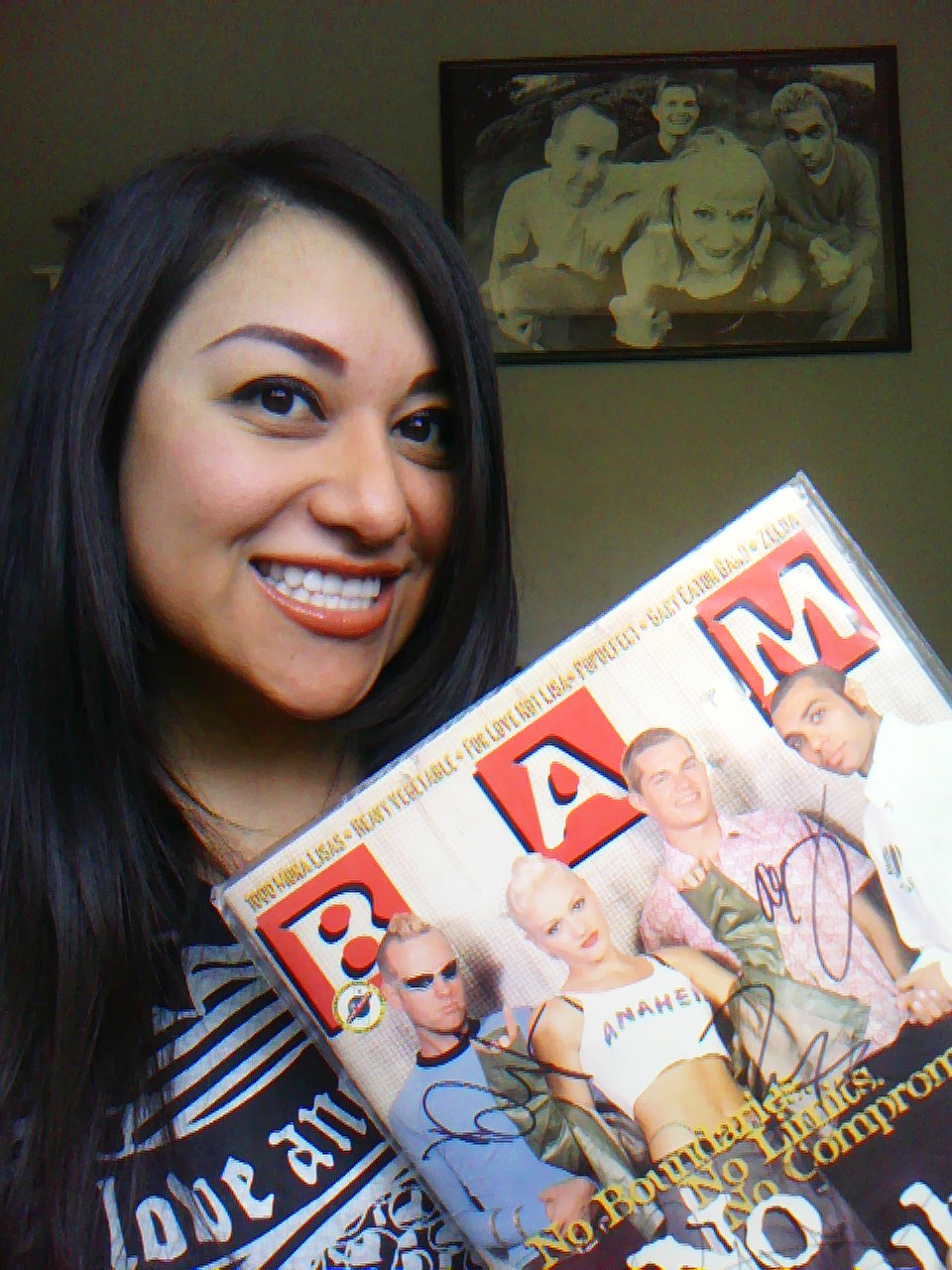 What is one thing that you want to achieve during this new No Doubt Era, a No Doubt Dream if you will?
I think I would want to finally get my Beacon Street Singles signed by the band. Every show that I've been to, I've been too afraid to take them. I'm scared that they might get scratched or broken. I would cry if that ever happened. But yeah, having those signed would be amazing!
Two more questions. If there was something that you wanted No Doubt to do during this tour, what would that be?
Wow. Anything? Well I'd want them to do a free show for their record release like they did for Return of Saturn, in Costa Mesa. Like if you are one of the first people to buy the CD some place, you get a wristband to get into the free show. No one buys Cds anymore so probably only the true fans will be willing to do that. I think that would be really cool.
Last question. Is there anything you would like to say to the band, you know if they happen to read this?
Um, I'd just like to say thanks for still making music. For a while all of us fans were worried that it was never going to happen. Now its for real. This year, our wait is finally over. Our favorite band, No Doubt, is back and still a force to be reckoned with. Can't wait to see you guys on tour.