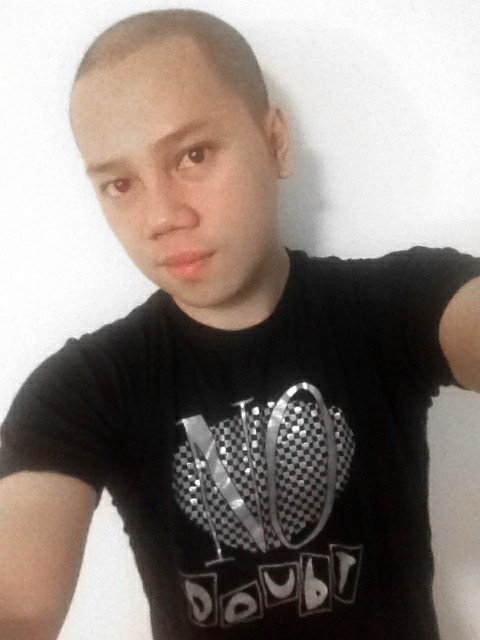 This month's featured fan is Frisky! He's an Indonesian NDer that's now living in the USA! Check our little interview with him! Enjoy! 🙂
PS: wanna be our featured fan? E-mail us at eit.nodoubt@gmail.com and we'll let you know what to do! 🙂
Tell Us A Little Bit About Yourself:
My name is Frisky Kaunang. I'm from Indonesia but currently residing in California, i moved to US in 2007. I'm 29 years young. Man i hate telling my age but i don't know what else to tell about myself. I have 1 sister, 1 mom and 1 dad 😀 I introduced ND to my sister, she loves them too but she's not the fanatic type. She even made a cover of Don't Speak (http://www.youtube.com/watch?v=sG2-JXN-KKc)
How Did You Become A Fan?
It was 1997. I was in Balikpapan, East Borneo, Indonesia. There's this bad ass chick on MTV crying her heart out in "Don't Speak." I didn't know who they were, that's the first time i saw ND on tv. I was automatically hooked, and kinda obsessed. Right away i told my mom to buy me the tape cassette. (Well, i was still in hi school, had no money to buy CD, and tapes were kinda "IN" back in those days with the walkman). Since then i started collecting any ND related items.
What Is Your Favorite No Doubt Memory?
I haven't met ND personally since i lived in a small city in Indonesia, so it's like 0 chance to meet ND. My heart was pumping when i know that i was going to move to California, meaning closer to ND. In 2009, finally i had a chance to attend 1 of their tours in Irvine on August 4th. I wasn't working, so again i had to beg my parents to pay for the ticket, what's worse, i wasn't driving either. So i ended up paying somebody to drive me to Irvine (around 1 hour away from where i live). I paid more than $200 all in all but IT'S ALL WORTH IT. $200 was considered a lot for an unemployed chap like me before (well it's still a lot now. lol). So that's my first international concert of my most favorite band ever. You can't be happier than that. Since the new album is coming, i'm hoping i'll find a way to meet them personally 🙂
Also..I was a regular MTV watcher when MTV was still playing music. I remember this 1 program called MTV ASK, No Doubt was 1 of the bands that you could ask questions. Luckily my question was picked up, and Gwen read and answered my question. My whole family was watching. Also my high school friends. And Gwen had a hard time saying my last name 😀 Too bad i can't find the video anywhere. It was airing in MTVASIA btw.
What Is Your Favorite Era?
I don't have so much to say about this, since i didn't experience the early ND up to the Singles Collection. As I mentioned above i only saw then in 2009. But Return of Saturn is my favorite album closely followed by Tragic Kingdom
What Is Your Favorite No Doubt Song?
Am i allowed to say all? lol Okay.. Bathwater, Spiderwebs, By The Way, Too Late, Sixteen, Sometimes, The Climb, Don't Speak, Home Now. Oh yeah and Paulina too!! I know not many fans love that song.

I don't have so many stuff related to them since most of my stuff i left in Indonesia before i came to US.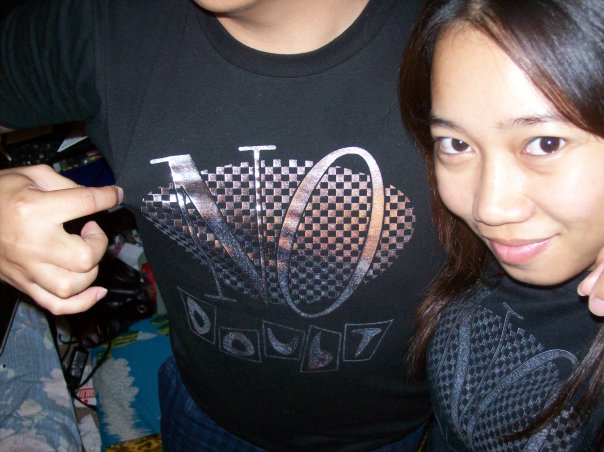 Frisky and his sister