As promised on our Fan Page on Facebook, today I'll add 2 demos! The first one is a song from the Self-Titled (my personal favorite on the album), the wonderful 'Sometimes'.The demo is kinda slower than the album version and the lyrics are the same. Such a great great track!
The second one is a track from the Return Of Saturn album, the sublime 'Magic's In The Makeup. This version came on the 'Return of Saturn Sampler', a 4-track cd that was released some time before the album came out, just to show what was about to come. Some people don't recognize the difference between this version and the album version, but for me they are so clear. In this version, the synth sounds are much more discrete and during the chorus, you can hear the drums playing (on the album version there are no drums during the chorus). On a personal note, I prefer this version over the album version like 10 thousand times.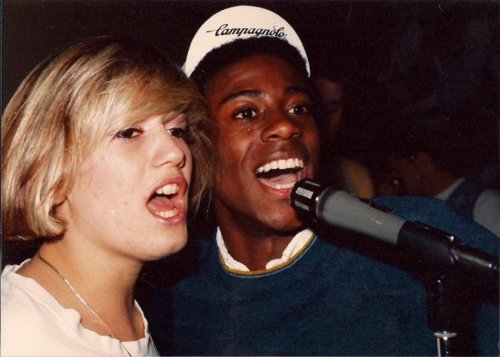 Today is also a day of a sad celebration. John Spence, one of No Doubt's founders, who commited suicide when he was only 18, would be celebrating his 43rd birthday today. In a small homage to him, we add the song that No Doubt recorded for him (but they didn't release it).