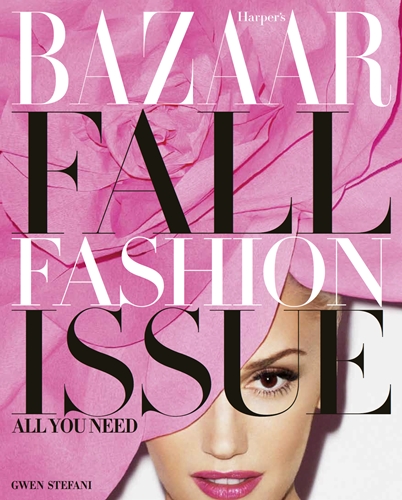 We have a new giveaway for you guys!
The super kind fan of our website Casey has donated us a hardcover edition of Gwen's September 2012 Harper's Bazaar to giveaway here on EIT!
This beautiful issue just won an award for Best Cover Design at the Media Industry Newsletter awards!
Contest starts today, December 4, 2013 and runs until December 15, 2013. Follow the widget at the bottom of this post for entries!
This giveaway is open to US residents only, due to the weight of the magazine. Soon we'll have an international giveaway for our international fans. Stay tuned!