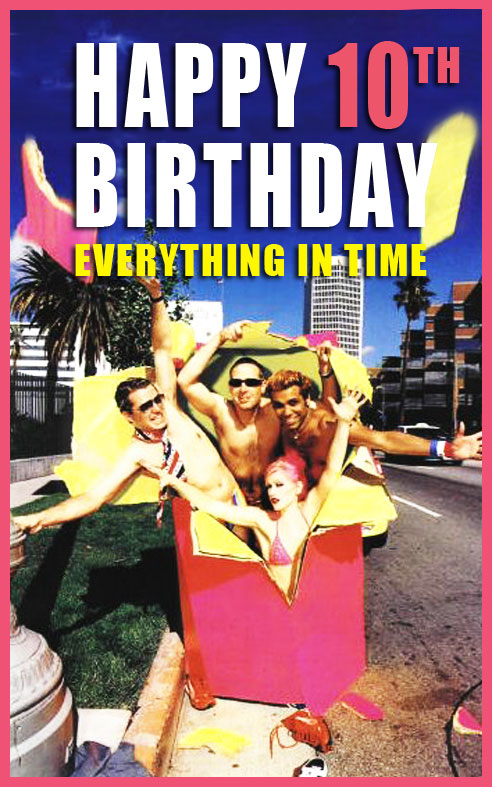 Wow! Today's Everything In Time's 10th Birthday! I really can't believe how far we've come! It all started in May 2003, when I still was a teenager, and I'd never imagine we'd still be around after so many years, even in my wildest dreams!
I have so many people to thank in this post. First of all the band, Interscope and all their team for loving and supporting us over the last few years. They have done so much to us behind the scenes that I don't even have words enough to thank them. Gwen, Tom, Tony and Adrian, thank you for being such amazing musicians and human beigns. I love you so much!
I'd also like to thank my incredible team. Daiana for being a co-founder of the website and a personal friend. Amy, for being one of my closest friends and for all her hard work on the layouts, programming and gallery since the very beggining of EIT. Rosie for being so amazing in keeping the website up-to-date with the latest news and for being such a sweetheart. Sandra for taking EIT to another level with her amazing work on the daily graphics. Bec and Brandon for being such greats contributors and Christina for her amazing skills with programming and web developing. This site wouldn't exist without you guys! I love you guys!
And last, but not least, thank you to our amazing fans and followers. You are the main fuel to this website. None of this would make sense if it wasn't for you. We really appreciate all you support and love! Here's to more 10 years!