taken from: E! Online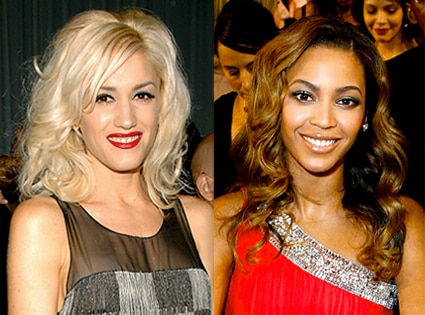 Just how much money does a singer like Gwen Stefani or Beyoncé take home from album sales and concerts?
—Thisfunktional, via Twitter
So you're talking big-big singers, not merely big singers. There's a difference; Carrie Underwood and Lady Gaga are currently on tour, for example, and they're likely raking in thousands of dollars per show. But Stefani and Beyoncé are mini-empresses of financial clout and probably earn much more.
Simply put: Don't listen whenever a big artist complains about the new economy. Gwen and Beyoncé are multimillionaires, but they aren't even the richest rockers out there…
First, some music industry basics. Any singer who wants to be really rich knows she needs to not only croon but also write—or at least bully enough people so that she gets songwriting credits on all her major potential hits. Writing that "this s–t is bananas" gets you a lot more money than merely proclaiming "this s–t is bananas."
"On the recording side it really comes down to how much they spend on making an album," says entertainment accountant Lewis Stark of Eisner LLP. "But if you sell a couple million units both digitally and physically you may be able to pull in $3 or $4 million in revenue." Subtract the advance a big singer gets from the record company, and that's still at least a million or two in the singer's pocket.
Publishing rights, though, can climb into the $3 million to $10 million yearly range, Stark says. (For true legends, probably even more.)
As for live performances, that pay is also bananas.
Top-tier acts "could make anywhere from, on the low end, $50,000 a show to $1.5 million a show, depending on how big the artist is," Stark says.
I mentioned clothing lines and lifestyle brands, and I did that for a reason. They can make a star even more money than the revenue streams listed above.
Take Sammy Hagar, who sold a majority share in his Cabo Wabo tequila brand for—no joke—$80 million.
So what's the tippy-top a single artist might make in a year? Might want to look to Jay-Z, whom Forbes recently crowned hip-hop's top earner. He made $35 million over the past 12 months—about $8 million more than Stefani reportedly made in 2008.
And about $34.9999999 million more than me.